The results are in and the membership of East Bay for Everyone has endorsed Courtney Welch for Emeryville City Council and in favor of the reelection of Alex Lee to California Assembly District 25.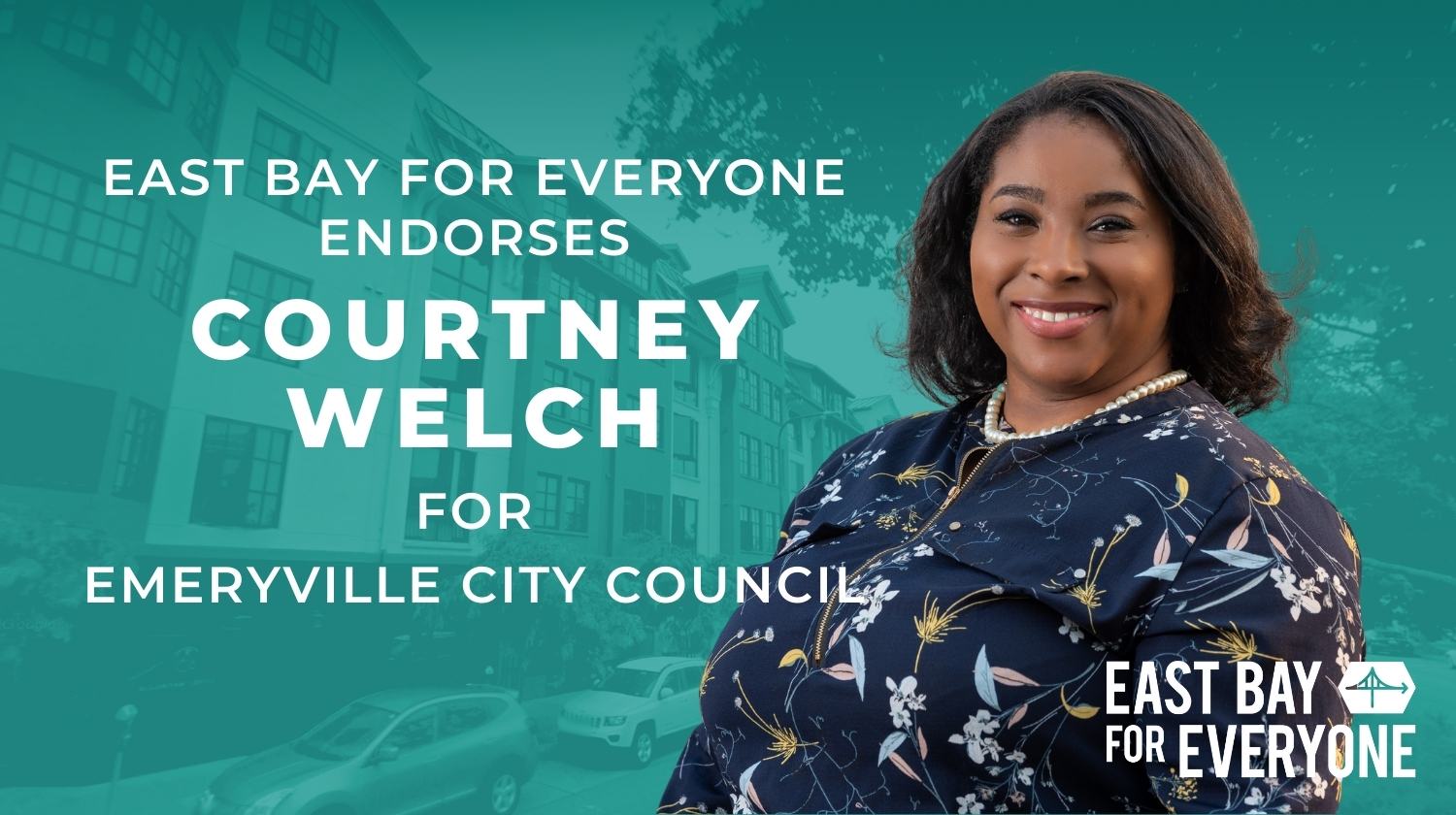 Courtney Welch for Emeryville City Council
Emeryville may be small but the city is a leader on housing policy. Voters there approved a $50 million bond for affordable housing in 2018 and the city welcomes dense housing. Our members were impressed by Courtney Welch. She wants to extend Emeryville's eviction moratorium until 2022 and allow dense housing in high-income neighborhoods. Courtney is emphatic about the need for an "all of the above" approach to housing that includes stronger renter protections, greater funding for affordable housing, and increased housing supply with zoning reforms. Her professional background at the Bay Area Community Land Trust and work on the Emeryville Housing Committee equips her with the knowledge needed to keep making good policy choices on housing. East Bay for Everyone endorses Courtney Welch in the November 2, 2021 Special Election for Emeryville City Council.
This special election is HAPPENING RIGHT NOW! If you are a voter in Emeryville go find your ballot in the mail and vote for Courtney Welch.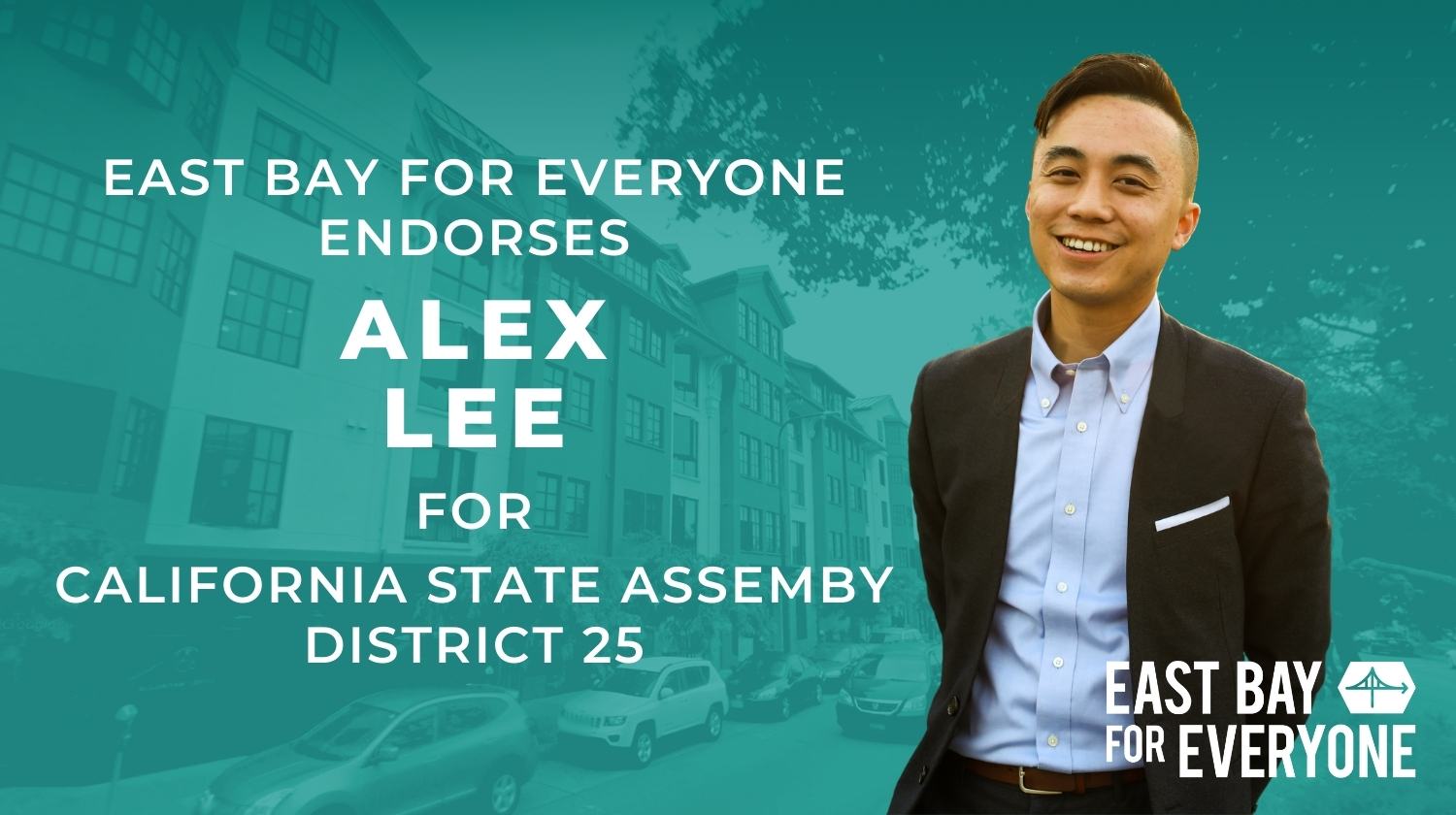 Alex Lee for California Assembly District 25
East Bay for Everyone does not often endorse in a race a year before the election. But usually we don't have candidates that match our beliefs and policy priorities as much as Assemblymember Alex Lee. We know Alex Lee will not just vote for the right policies but also fight for them. He doesn't shy away from the hard bills, even if they don't succeed: this year he took on the League of Cities with AB339 to keep city council meetings accessible remotely and co-authored AB1401 to reign in parking minimums in the state. Most of all we're excited for his bill AB387, the Social Housing Act. Still being drafted we think this bill has the possibility to create an agency that can finally work at the scale of the California housing crisis.
Alex Lee also has the support of California YIMBY and South Bay YIMBY and we believe he has earned the vote of the citizens of District 25.