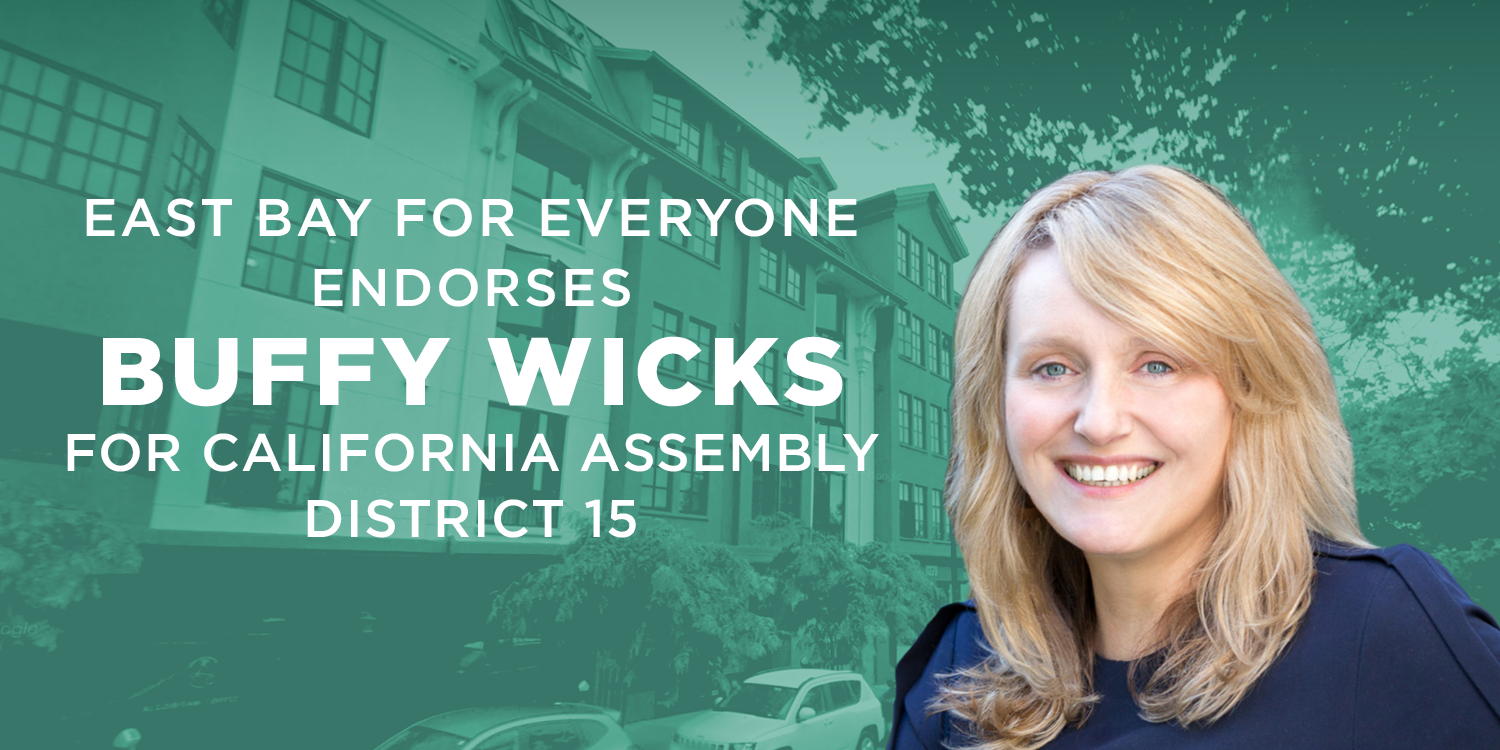 After much debate, consensus making, and a week of voting, East Bay for Everyone is excited to announce our endorsement in this year's Assembly District 15 race:
Buffy Wicks
With so many candidates running, we also went a step further to produce an overall scorecard of each candidate's housing policy as based on their answers during our AD15 Housing Policy Forum earlier this year.
Assembly District 15 is just the first many races we'll be endorsing in this year. Watch our Election 2018 page for more updates as this year's campaigning kicks into gear.